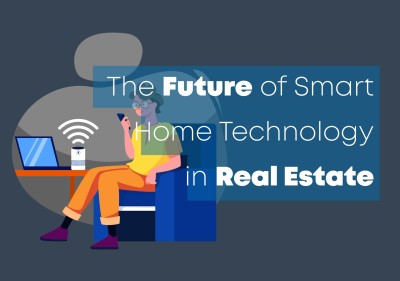 We've all heard about the rise of smart home technology and its impact on the way we live, work, and play. But did you know that this technology is also making a big splash in the real estate market? Smart home technology has already transformed the way people buy and sell homes and is set to cause even more disruption in the near future. Let's explore how this technology is changing real estate for buyers and sellers alike.
Smart Home Automation For Buyers
For homebuyers, one of the most exciting aspects of smart home technology is automation. Automation allows you to control a wide variety of devices from lighting to temperature to security systems with just your voice or a mobile device. This makes it easier than ever to stay connected to your new home, no matter where you are. You can even adjust settings while away on vacation or business trips! In addition, automation can save you money by optimizing energy efficiency and reducing costs related to heating, cooling, and lighting.
Smart Security Systems
Another benefit of smart home technology is increased security. Many smart security systems include motion sensors, video surveillance cameras, and two-way audio features that allow you to keep an eye on your property at all times. These systems are often integrated with other automated devices such as lights or door locks for added convenience and protection. With these features, you can rest easy knowing that your property is secure from intruders or damages caused by weather events.
Smart App Integration
In addition to providing enhanced security measures and automation capabilities, many smart products come with their own apps that allow you to manage your devices remotely from anywhere in the world. You can use these apps to monitor energy usage levels in real time or set up automated schedules for when certain devices should turn on or off depending on when you need them. This makes it easier than ever for busy homeowners who don't have time (or desire) to manually adjust settings every day!
The future of real estate looks bright with the rise of smart home technology—from increased security measures to automated control over many aspects of our homes. Smart products make it easier than ever for busy homeowners (or potential buyers) to stay connected no matter where they are in the world! Not only does this provide peace of mind but also convenient access to various amenities like lights, temperature control, surveillance cameras, door locks, etc., all from the comfort of a mobile app or voice command system! If you're looking for a modernized way to experience homeownership without sacrificing convenience or safety—smart home tech may be just what you need!