Are you looking to buy a property in Halkidiki? Your request is safe with us!
The brand new systems and website of Halkidiki Properties was created for the purpose of a better customer service & experience.
As soon as we receive your request for a property in Halkidiki, a trained associate of our FDS team will contact you directly by phone. Our partner communicates also with you via SMS or email in case the phone call is not an option.
Dedicating a few seconds of your time and answering some easy questions regarding your preferences (budget, number of bedrooms, etc.) the partner collects all the necessary information we need and your criteria regarding the purchase of real estate.
Our colleague intends to gather some contact information with you to make our collaboration more immediate.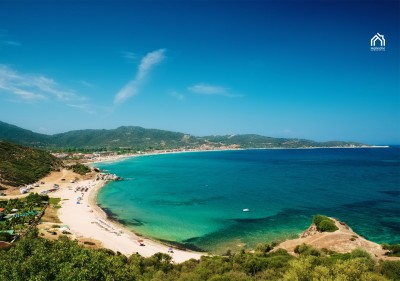 At the same time, a reply arrives at your email with all the available real estate proposals that are available in our database.
The same email contains all the contact details of an agent with whom you will work with and communicate after our initial call. With the same agent you will proceed step by step through the process until the purchase of your desired home.
It is useful to register on our website by clicking on the property links if you have not already done so, in order to be able to unlock all the fields of the website as well as all the real estate information. There you can also fill all the fields of your request by yourself at any time you want.
Here is a useful tip: On our website in the properties' fields, you can save your favorites as well as press the bell in the properties you are interested in to receive notifications in case of price change.
In any case, your request remains stored in our database and the moment a new property is imported that meets your requirements, you will receive an update notification immediately.
The whole process is very easy, immediate and aims to bring you one step closer to the house of your dreams.
Customer service is important for us as well as direct communication with everyone.
Our new systems came to change the process of customer service and the purchase of real estate on the peninsula of Halkidiki!