Buy a property and live in Greece
Greece! The most famous place the last 5 years. All over the world media talking about Greek crisis, and new terms like grexit invested. But what happened in the property market?
Well, real estate in Greece lost over 90% of the new clients interest, and almost 45% price reduction. Why to buy a property in Greece at the moment?
This is really a good question! Buying a property in a foreign country is a very big move and a serious decision! Greece is serving holiday properties the last 25 years after the big boom of tourism in the beginning of 90s … Let's analyse why someone must be happy if is an owner of a Greek property. To be honest I see more than 100 reasons to be a property owner in Greece, in a small or big island, Ionian or Aegean Sea, Pelion, or Halkidiki area, but I will give you a short top – five list! Greece is the countryside and in order to discover it you need much time to get into the local life…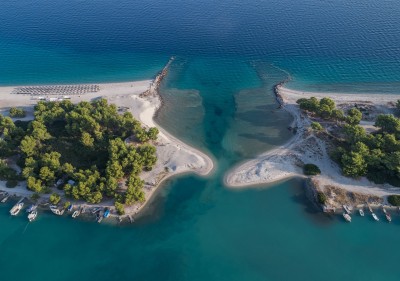 1. History – and Greek Myths
Anywhere you go, from the smallest village to the biggest city there is a hidden part of human history. Ancient churches, architectural uniqueness, and a secret story behind every stone. Thousand of people wrote the Greek history. Many of them, dedicate their life in that. The only thing you have to do is to ask the person next to you and then start to discover it. Greece is full of history and myths!
2. Landscapes – Nature
Greece combines amazing landscapes, huge mountains and gorges like Olympus and Vikos gorge in Zagorohoria area. Rivers like Voidomatis (which is the cleanest river in Europe) or Acherontas. Halkidiki the jewel of northern Greece, up to 200 km of sandy beaches and crystal clear water and of course the famous Greek islands! Who doesn't want to visit Navagio beach of Zakynthos, Myrtos of Kefalonia, or Balos of Creta? The main square of Corfu or the Rhodes castle? Even one life is not enough to visit all these amazing places of this country! Imagine that we are living here and we haven't visited everything yet!
3. Way of life
You know Greeks! Are friendly, strange people, with high hospitality consciousness, but they are free! This was the main thing. We are free and we are very happy for that. This way of life reflects all over the world, and imagine how it reflects to permanent foreigners who are living here! A Greek doesn't care a lot what happened next, there is no serious reason for having and follow a program in life because life is from the nature unpredictable. If a Greek feels pressure, he escapes from the game, and that's it! The game is over. This mentality that the Greeks have is written in their DNA.
4. Food – Mediterranean kitchen
Quality of products is the base of the Greek kitchen. Olive oil, goat cheese, tomatoes, fresh green vegetables, honey, olives, and of course fresh sea fishes! What is tastier than these? Greek kitchen has a very old philosophy from ancient times. The land is so productive, and the quality is the top in the world!
5. Sea - Climate
Greece is sea! Over 6000 big and small islands existing in Greece. Only in 227 living people! 7500km of blue cyan beaches all over the country and over 1000+ small only by boat accessible paradises are hidden everywhere in the country. Climate is Mediterranean, not extremely hot summer, no cold winters, the perfect place to live!
For those who have visited the country at least once, you could understand all the above! For the rest this is the chance to visit Greece and discover the beauties. Buying a property in Greece, and establish your new home – base anywhere in the country, it's just the beginning of a journey that will never end. All your life will change and you will discover a new better way of life. And believe Greeks knows very well how to live and not just to survive..