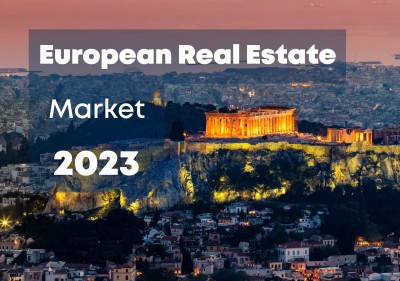 Are you considering buying your first home?
With real estate prices on the rise and the pandemic still causing turbulence, it can be tricky to navigate the European housing market. If you're a first-time homebuyer, it's important to understand what factors should influence your decision. In this blog post, we'll explore the various considerations for purchasing real estate in 2023—from developing a budget to understanding what type of mortgage is best for you.
Develop a Budget and Understand Your Finances
The most important step in purchasing real estate is to understand your finances. Before you even begin looking at properties, sit down and create a budget, then determine how much money you have saved for a down payment. Additionally, calculate any additional costs associated with buying a property such as closing costs and inspection fees. This will ensure that you don't overspend on the purchase price of your house and can help guide your search when deciding which properties are within your price range.
Research Mortgages
Once you have an understanding of your finances, it's time to research mortgages. Different lenders offer different rates so it pays off to shop around and compare rates from multiple lenders before making a decision. Additionally, some lenders may offer special incentives or discounts that make them more appealing than others. It's also important to consider whether or not an adjustable rate mortgage (ARM) makes sense for your situation. An ARM allows borrowers to benefit from lower interest rates during the early years of their loan; however, after a certain period of time (usually 5-7 years), these rates can increase significantly which may cause financial strain if not adequately planned for ahead of time.
Choose an Expert Real Estate Agent
An experienced real estate agent can be invaluable when searching for and purchasing property in today's market. They will know exactly what areas are seeing an influx of buyers and can help guide you towards finding the perfect property at the right price point for you. Additionally, they will also be able to provide insight into local school districts or other amenities that could affect the value of your new home both now and in the future. It's essential that you find an agent who is knowledgeable about current market conditions as well as local laws and trends so that they can provide expert advice throughout the process.
Conclusion
Investing in real estate is one of the most important financial decisions anyone will ever make; however, with careful planning and research it doesn't have to be overwhelming! By properly researching mortgages, developing a budget based on your finances, and enlisting help from an expert real estate agent, buying a home in today's European market doesn't have to be daunting! With these tips under your belt, take some time to explore all available options before making any big decisions - then get ready to unlock the door of opportunity! Good luck!