When you want to buy a property in Halkidiki?
The first, most important and crucial step a potential buyer needs to do when it is decided to buy a property in Halkidiki is the arrangements of the viewing trip. The viewing trip not only will determine which property he or she will buy but also will create a full picture of the area where this life investment will take place.
Gazing on the internet among numerous houses and lands could be a real struggle on the afterwords viewing trip. It's true that if a person starts searching online for a new summer property the options would be hundreds and most of them would look ideal. The real focus though should be concentrated on the real needs of this person. If, for instance, we are in need of an apartment and we are able to pay up to 100K there is no meaning to start looking for maisonettes or detached houses up to 300K. What usually happens is that we gather a large number of properties that we need to view in rush during the viewing trip and by the end of the day we are confused and we end up without real results or answers.
During the viewing trip?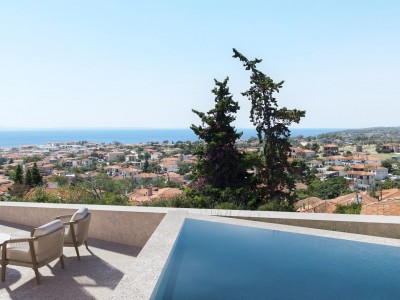 We will need to view about 8 to 10 houses. Like this, we will have more than 30 minutes to see each house carefully and create a realistic conclusion on whether this property matches our needs or not. After viewing all of them and we will be lucky enough, we will have a shortlist of 2-3 options. Then, we need to investigate the neighbourhood as well as the amenities nearby. So, ideally we can arrange a dinner or a walk or even a daily excursion on the areas where the properties we liked, are located. Let us not forget that literally, everything can change in a house except its location.
Having found the appropriate house in the best location is the ideal match to proceed with the purchase and enjoy your option for the rest of your life.