Halkidiki houses - Your future home in Halkidiki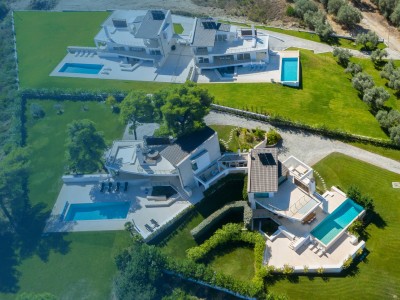 If you are looking for a new home in Halkidiki, you have come to the right place. We offer a wide selection of Halkidiki houses, from small traditional homes to large, luxurious villas with spacious gardens. Our properties are located in some of the most beautiful and sought-after areas of Halkidiki, close to the beach and with stunning views of the surrounding landscape.
We understand that buying a new home can be a daunting process, but our experienced team is here to guide you every step of the way. We can help you navigate the legal procedures involved in purchasing a property in Halkidiki, and we can also assist you in finding the right financing options to suit your needs.
One of the great things about Halkidiki houses is their versatility.
Whether you are looking for a quiet retreat for your family or a luxurious vacation home, we have a range of properties to choose from. Many of our properties come with spacious gardens, perfect for enjoying the sunny climate and outdoor lifestyle that Halkidiki is known for.
If you are looking for a more traditional home in Halkidiki, we also have a range of properties that are steeped in history and culture. These homes have been lovingly restored to their former glory and offer a unique glimpse into the rich heritage of the region.
At Halkidiki Real Estate, we are committed to providing our clients with the highest level of service and expertise. We take the time to understand your needs and preferences, and we work tirelessly to ensure that you find the perfect home in Halkidiki. Contact us today to start your search for the perfect Halkidiki house.