Investing in real estate, if you follow the right steps, it is very profitable and satisfactory. The value of your investment capital increases in long-term and your property itself can give you an income without risk. The result? Financial security and peace of mind.
If you are still not convinced that investing in real estate is the best option for you, here are 5 reasons that will change your mind: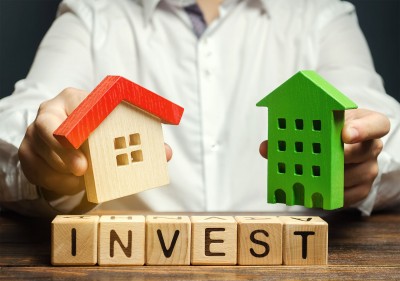 Investing in real estate rather than saving is more convenient.
The rate of interest on your bank account, saving isn't terribly high and, looking at the economic state of affairs, inflation generally exceeds the come off a hard and fast term. One of the best ways to use your savings is the purchase of an investment property.
With a good buy you will see capital increases in the value and rental income fill your bank account. Isn't that what you are looking for in a successful business?
With the investment in real estate you protect the value of your currency.
Many currencies are affected in times of crisis, which can be priceless internationally compared to stronger currencies like the euro or dollar. Properties in general are valued in euro or according to some comparison with the international or regional market. Invest your savings quickly and safely.
Investing in properties creates additional income with a rent.
Did you invest in real estate? Then you know that you earn twice, because your investment property is increasing in long-term value and because you can enjoy a fixed monthly rental income.
Inheritable heritage for the family.
Thinking about family and especially children is a priority for real estate investors. One of the benefits of investing in properties is that those homes you buy will generate permanent flow income that is inheritable for your children, ensuring their life financially.
This way you will have the peace of mind that your family will enjoy a consolidated economic base.
Complement the retirement.
One of the options you can have to complement and improve future retirement is to invest in a property. This will give you the financial freedom that you want so much, and you can take trips and give yourself the likes you want.
Go planning where and how you want to retire!